When looking for a new home (or trying to sell your old home), amenities are one of the top considerations. Whether you're downsizing, buying your first home, or somewhere in-between, each stage of life has amenity preferences that Brunswick Crossing offers.
Here's a list of the best amenities in a new home community and why you should consider moving to Brunswick Crossing in Maryland:
Outdoor amenities. Brunswick Crossing is the perfect warm-weather destination. Our community has quality outdoor amenities for active residents to enjoy, including soccer fields, tennis and basketball courts, more than 26 miles of trails and walkways, and playgrounds and tot lots that are adjacent to two Little Free Libraries.
Not to mention, our HOA community has nearly 100 acres of wooded conservation area with wildlife and foliage to explore. We also have an outdoor fireplace and garden plots in Overlook Park for fruits, vegetables, flowers, and other seeds to share.
Community pool. Our new pool house has a fitness center, locker rooms, and a craft room. Outside, there's something for everyone in the 5-foot deep, resort-style recreational pool and a 25-meter, 6-lane competition pool.
This must-have amenity also includes a 44-square-foot relaxation sundeck; interactive beach entry; wash and beach bubblers; interactive sprayers; 3-armed tumble bucket; 20-inch, open-racer family slide; and kiddie pool with splash zone, Lil Squirt Whale, and floating Snake.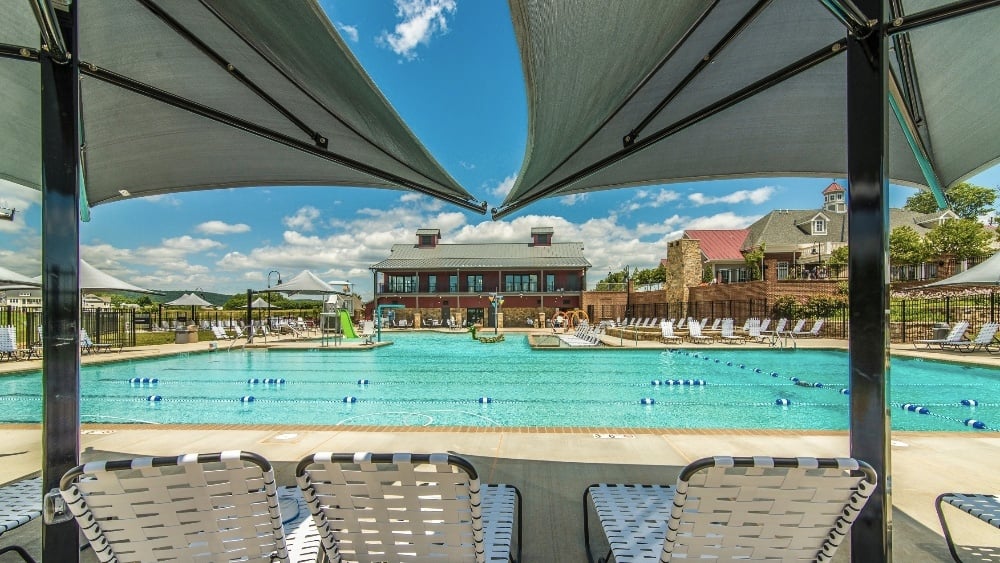 Dog parks. Due to the increase of four-legged neighbors in our community, we built brand-new dog parks in Overlook Park, one for small pups and the other for larger dogs. More communities than ever are focused on creating pet-friendly atmospheres, because this amenity influences outdoor recreation and brings the people living in the community closer.
For their furry companions, dog parks reduce troublesome pet behavior at home, give dogs freedom in a safe area, and regularly accustom pups to new faces.
The Marketplace. Anchoring The Marketplace at Brunswick Crossing is Weis Markets. The 56,800-square-foot local grocery store offers fresh produce that boasts 1,000 conventionally grown items and 200 organic items, including eight varieties of fresh-squeezed juices.
More than 1,500 organic and gluten-free grocery, dairy, and frozen products are also available for the health-conscious family.
For example, the deli-food service and café offers made-to-order sandwiches and brick-oven pizza. Nearby is a salad bar and food court that offers hand-rolled sushi, a self-service milkshake and smoothie machine, the European fresh flower market, and a wok station.
The service meat and seafood department offers sustainably caught fish fillets, crab cakes, seafood salads, smoked fish, and custom-cut Certified Angus Beef with a wide selection of organic and natural pork, poultry, lamb, and store-made sausage. Talk about a great summer barbecue menu.

Weis Markets also offers curbside pick-up for Weis 2 Go Online and Weis 2 Go hot meals for busy families, as well as a full-service pharmacy and six-pump Gas N' Go fuel station.
In the future, the Marketplace will also seamlessly integrate professional offices, retail shops, restaurants, and more.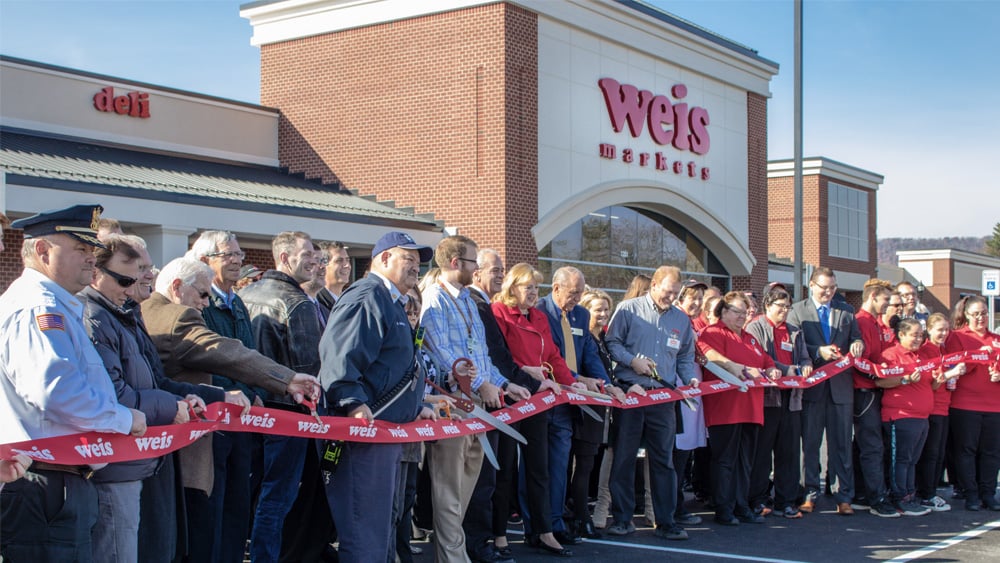 Entertainment. Our community offers rentable indoor and outdoor entertainment spaces and an award-winning clubhouse for all of your event needs. If you're looking to just be an attendee, our homeowners association provides a biweekly schedule of fun things to do. Past entertainment includes the following:
HOA board meet and greets
Family music and game night
Open mic night
Soccer camp
Book and sewing clubs
Dance, yoga, Zumba, and barre classes
Fourth of July parade
Annual resident picnic and pool party
On top of all these great amenities, our HOA community in Maryland offers helpful services like recycling and trash pick-up, snow removal, and towing. We're also close to the city of Brunswick, which offers its own hidden treasures for a weekend staycation.
To see exactly how you could enjoy these amenities in our new home community, click on the button below to try out our Perfect Day Quiz: