With a crisp fall breeze and wonderful weather, you're tempted to go out and enjoy the season. Our HOA community has the amenities you need to get the most out of every moment in the autumn. Here's a quick look at the top amenities to consider when buying a new home.
Take A Hike
Our HOA community has trails and walkways for you to unwind after a long day at work. A good walk is great exercise, and getting out in nature during more temperate seasons resets and calms your brain, lowers your blood pressure, and reduces your stress level.
How does a hike along more than 26 miles of trails and walkways sound for your next fall adventure? Brunswick Crossing has the outdoor experience at the ready for you to explore.
Head To The Park
Do your kids have cabin fever already? Burn off that youthful energy at our parks, tot lots, and playgrounds. Our HOA community offers fall fun for younger children, tweens, and teens. Explore our neighborhood and discover the playground equipment available for all ages.
Join us for your toddler's playdate, send your athletic teen to a preseason workout, or picnic on a beautiful autumn day. We have more than 100 acres of conservation land and parks at Brunswick Crossing, waiting for you to explore.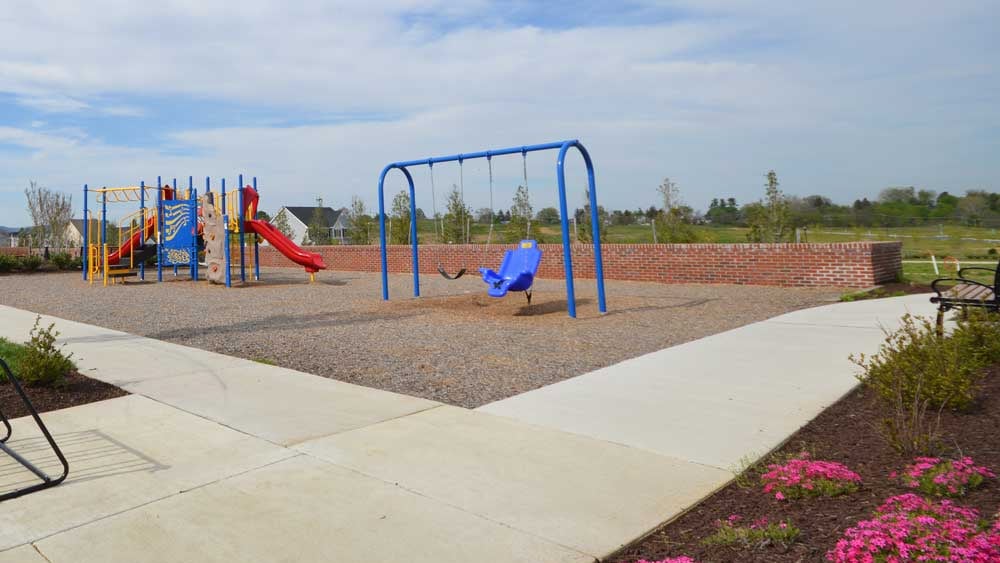 Grab A Class
When you have free time in autumn, what are you planning on doing? Whatever your interests, classes that are close to your home allow you to explore them without traveling. Brunswick Crossing's award-winning community center offers so many classes for different interests, as you hone a new skill or discover something fun. Among the classes at Brunswick Crossing's award-winning community center are regularly scheduled yoga sessions, and private meeting rooms make it easy to bring in after-school tutors and teachers.
Get A Game Going
Whether it's your kids' youth sports, a pickup game of hoops, or a tennis match with your best friend, close-to-home sports facilities make tailgating and staying in shape simpler and more enjoyable. Instead of finding a free field or court, take a short walk across our HOA community to where you need to be. Youth sports fields, a basketball court, and a pair of tennis courts are waiting for your best game at Brunswick Crossing.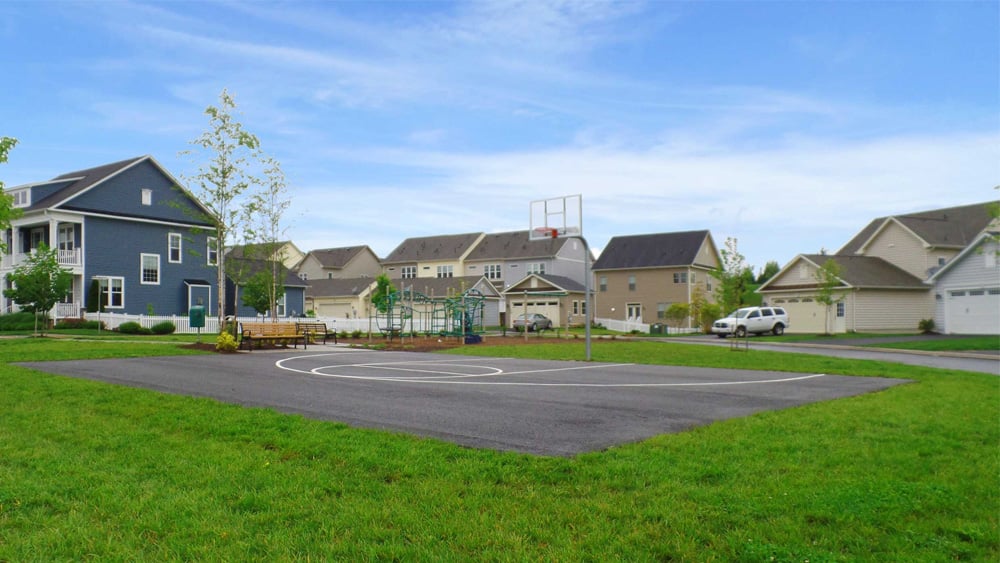 Take The Dog Out
Fido's been waiting all day for you to come home. Waiting at the door, at the dish, and especially waiting for a lot of fun at the dog parks! Can't you see the tail wagging in anticipation?
At Brunswick Crossing, you don't have to pack up the car to go across town to the dog park. Your precious pet has to go a block or two to find freedom. You have the choice between a lap park that's safe for only small breeds and a big dog park that's open to canines of all sizes available at Brunswick Crossing.
Curl Up By The Fire
A hot, crackling fire with a few friends or making s'mores with your family is a blessing on a cool autumn evening while enjoying the starry sky. If you don't want to deal with the mess and fuss of a firepit or invest in an outdoor fireplace that may not get much use, Brunswick Crossing has a warm fireplace to make fall dreams come true without the extra work on your end. Experience the outdoor fireplace around our HOA community in Brunswick Crossing.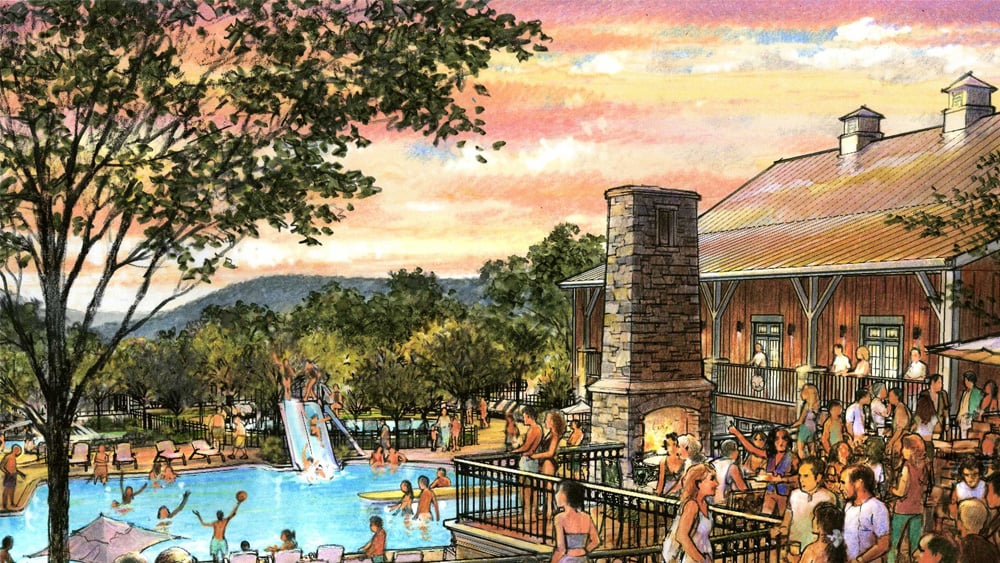 Whether your ideal autumn activity is active or calm, the right amenities that are close to your home make it easier for you to spend less time getting there and more time enjoying the memories. If you're looking to buy a new home with fun amenities, you're sure to find what you want at Brunswick Crossing in Maryland.