The Hudson by Ryan Homes is a new single-family home in Brunswick Crossing. In more than 2,700 square feet, this new construction home has a stunning open floor plan that's functional for every stage of life. Here's why we love Ryan Homes Hudson.
The Hudson offers the basics. Every new construction home comes with basics in its open floor plan. Ryan Homes Hudson is a new home that offers up to four bedrooms with walk-in closets, up to five baths, a two-car attached garage, second-floor laundry room, and new kitchen with optional wall oven.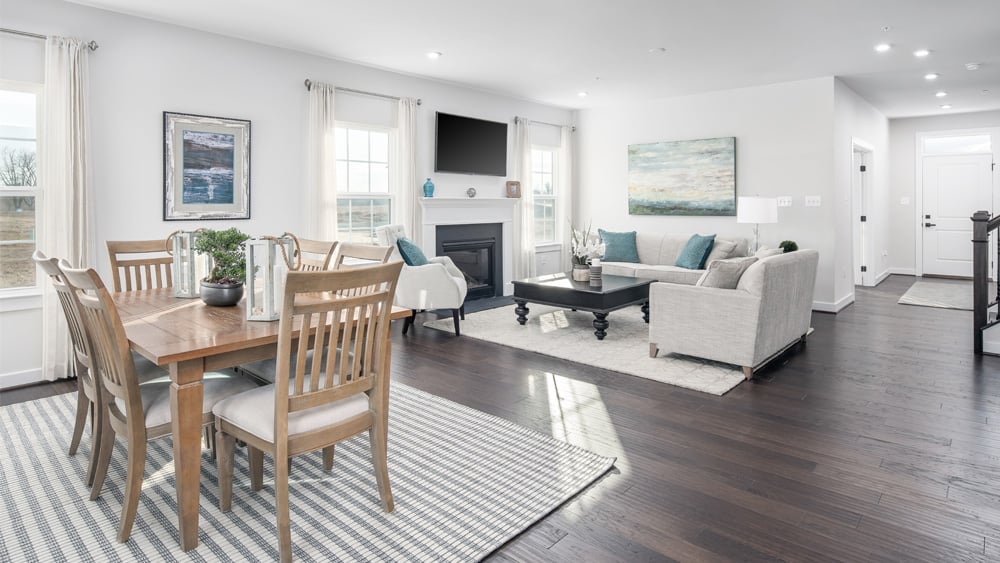 Like other new construction homes in Brunswick Crossing, Ryan Homes Hudson comes with our community amenities. These include a community pool, fitness center, pool house locker rooms, tennis and basketball courts, soccer fields, tot lots and playgrounds, and more than 26 miles of trails and walkways.
Other amenities include our award-winning community center (that can be rented for parties and get-togethers), outdoor fireplace, small and large dog parks, Weis Markets at Brunswick Crossing, and outdoor entertainment spaces.
Ryan Homes Hudson offers versatility. A special feature to this new construction home is its main-level study and flex room.
If you want to host dinner guests, use the flex room as a formal dining room. If you need a space for family movie or game night, use the room as a family room. If you have a growing family, use the flex room as a playroom.
If you want a bit of downtime, attach a serene first-floor library to the flex room for Sunday reading. No matter your needs in a new home, the Hudson's main-level study and flex room can accommodate them.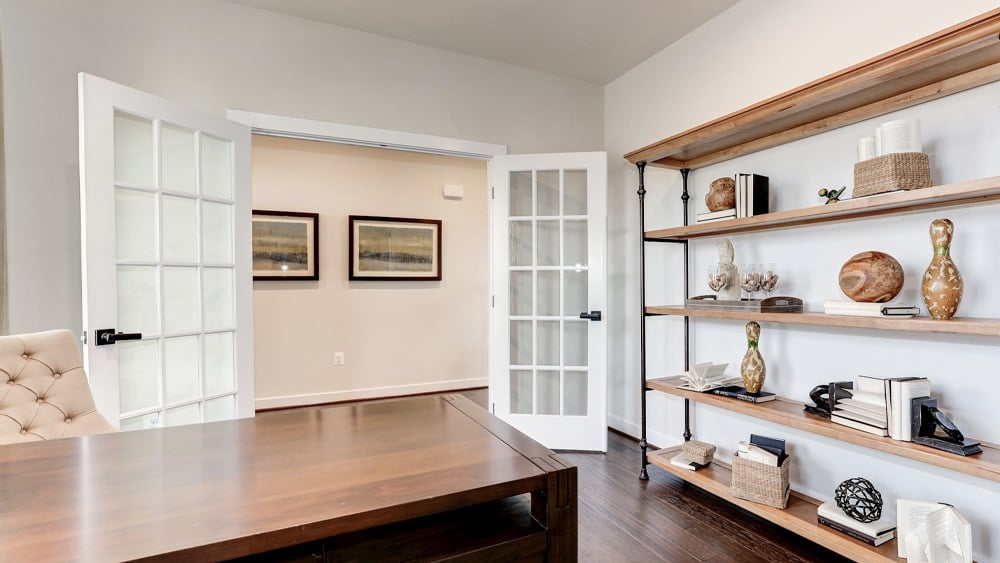 This new home offers enough space for entertaining and hosting. This Ryan Homes model has four fully functional bedrooms, including an owner's suite with a flexible full bath and two huge walk-in closets. For a more flexible floor plan, opt for three bedrooms and a comfy upstairs loft area or bonus room.
Whichever Ryan Homes floor plan you decide on, there's plenty of room for your growing family or to host guests.
It offers an upstairs laundry room. Unlike first-floor living models, Ryan Homes Hudson offers an upstairs laundry room with enough space for a side-by-side washer and dryer. This convenient floor plan means no more dreading laundry day or hauling heavy, dirty baskets up and down the stairs.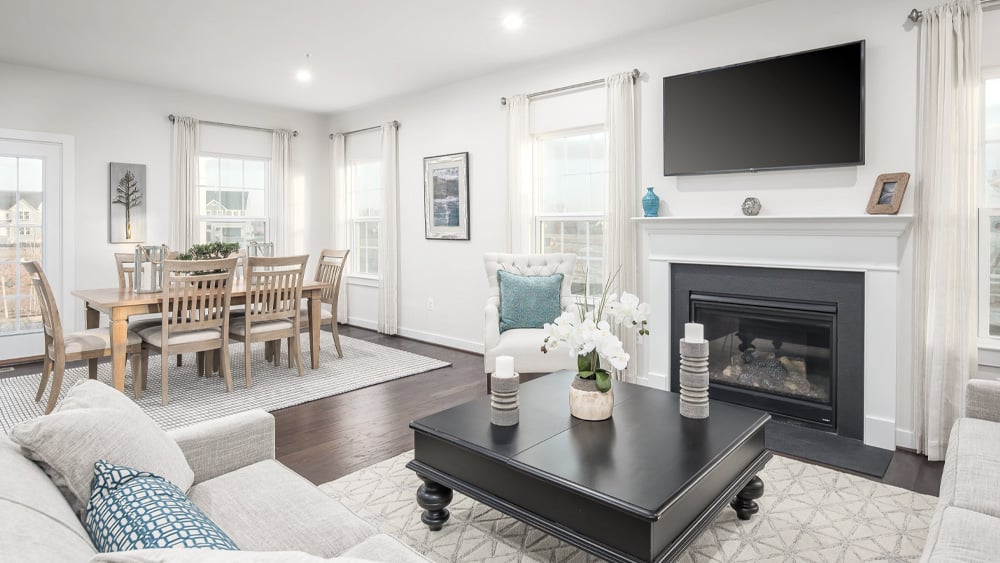 Ryan Homes Hudson has an optional covered porch or fireplace. These simple yet game-changing features are the Hudson's finest. Make the first floor even better by adding a covered porch to enjoy warm summer nights. The covered entry also protects your family's shoes and outdoor furniture when the weather turns for the worst.
You can also opt for an indoor fireplace to make the first floor warmer during snowy winter evenings.
This new home has so many options. One of the best parts of this new construction home in Brunswick Crossing is its flexibility. The Hudson by Ryan Homes offers an optional fireplace, wall oven, covered porch, and more. It also offers the option for a bonus room or a first-floor bedroom suite and library.
This new home is unique to your lifestyle and personality. That's why we love Ryan Homes Hudson. It's everything you could ever want.
This Ryan Homes model comes with a gorgeous open floor plan that's flexible enough to showcase the basics and complement special features.
To learn more about Ryan Homes Hudson in Brunswick Crossing, visit the floor plan and take a virtual tour. Click on the button below to get started: