Neo-traditional homes are a very special part of our community. These new homes offer similar features to our single-family homes and townhomes, but they're making their mark as some of the most unique homes in Brunswick Crossing.
Here's what makes a neo-traditional home by Dan Ryan Builders different:
First-Floor Living
This neo-traditional model in Brunswick Crossing offers a floor plan with first-floor living. This is especially helpful for aging-in-place residents who want to live more independently.
With a first-floor owner's suite in Dan Ryan Builders Monroe II, you can reserve upstairs bedrooms for guests and visiting family.
Neo-traditional first-floor living enables aging-in-place residents (and anyone who loves this model) to enjoy a new kitchen, owner's full bath, and more to gain independence at home for years to come.
Floor Plans
The models in our community are very different from one another when it comes to square footage, standard features, and builder. Our neo-traditional homes are no exception.
Each floor plan in our neo-traditional homes has at least 2,100 square feet and is by Dan Ryan Builders. All neo-traditional homes at Brunswick Crossing come standard with multiple bedrooms, a walk-in closet, two-plus baths, a two-car garage, and a gorgeous new kitchen.
Flexibility
Many of our homes offer flexible floor plans to meet your needs. Each neo-traditional home by Dan Ryan Builders has a unique floor plan that's fitted to your lifestyle to help you reach your home-buying goals.
Turn the dining room into a study, or change the loft into a spare bedroom in the Wesley II and Monroe II. In fact, the Clemson II comes with two different floor plan layouts, so you can choose which better fits your lifestyle.
Our neo-traditional models give you the flexibility you need to create your home as you want it. Whether you expect many holiday guests, need a space for a home office, or want a two-car garage to store sporting equipment, there's an option that meets your needs.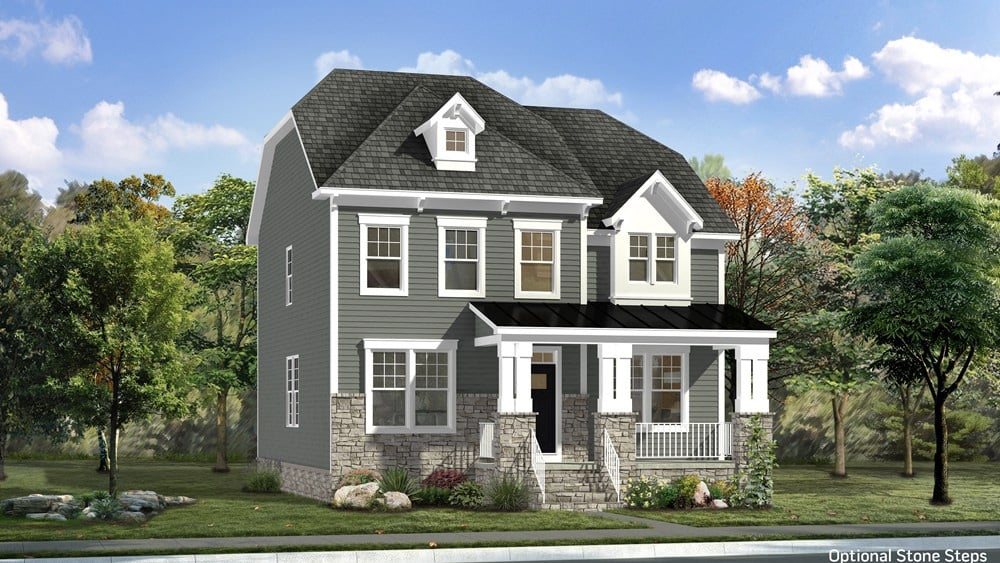 Pricing
Any new construction home is a long-term investment. Neo-traditional homes in Brunswick Crossing are designed with affordability in mind to make buying a home an attainable goal. With an affordable home, you can save for the future and plan for now. At Brunswick Crossing, our affordable neo-traditional homes help you save and improve quality of life.
You!
A home is not a real home until you move in. Neo-traditional homes in our community give you the space to personalize and create a home that's truly yours. Add fresh paint that makes you happy and put up family pictures along the staircase. Keep flowers on the dining room table, and tape your child's school art on the fridge.
Your family makes our neo-traditional homes truly special and individual. That's what makes the real difference.
Like each home at Brunswick Crossing, neo-traditional homes are special in their own way. Each affordable home offers spacious standard features from beds and baths to a two-car garage. It also offers flexibility in the floor plan. This flexibility allows you to choose how you want to live — including first-floor living — and which special features to add, like a cozy loft or relaxing front porch.
To learn more about the neo-traditional models at Brunswick Crossing, click on the button below.